Google Drive is finally making it easier to share, download, and delete multiple files at once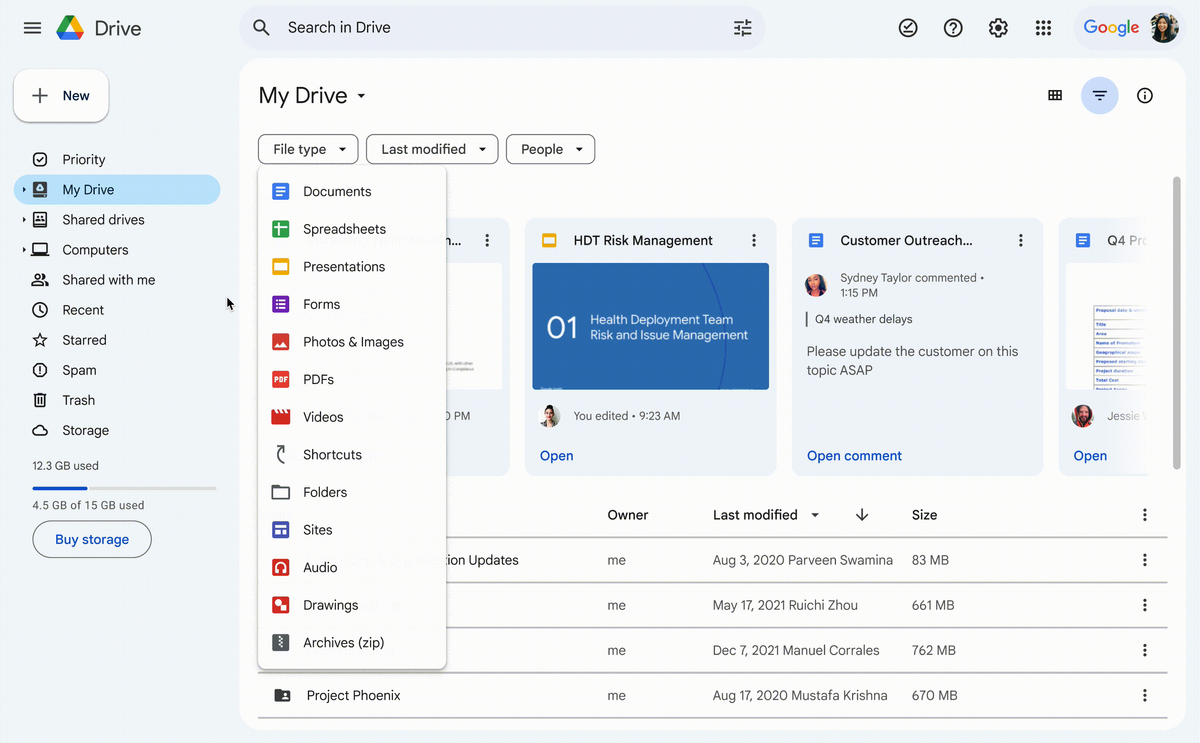 Google has announced several small but welcome changes to how file management works in Google Drive.
Within the next few weeks, a new toolbar for multi-selecting files will make it clearer and easier to make bulk changes will start to appear in the cloud backup application, while new "search chips" will find files fast by filtering for criteria such as file type, when a document was last modified, and who documents have been shared with.
The news accompanies several updates to the tech giant's online collaboration ecosystem Google Workspace, including a "Material Design" aesthetic refresh, several new "smart canvas" features, plus an overhaul of the word processor Google Docs.
Google Drive changes
All this talk of "smart chips" could be slightly confusing, honestly, so we'll keep it simple. When the feature lands, you'll be able to filter for specific document types, including documents, spreadsheets, forms and photos, directly from the "My Drive" overview using new dropdown menus.
The filter options also include PDF files, although, disappointingly, it doesn't look like you'll be able to filter for specific file types from the new part of the interface.
The multi-select toolbar ought to be much easier to get your head around, plainly offering bulk actions for sharing, downloading, and deleting files as opposed to hiding them in a cumbersome right-click context menu.
These quality of life improvements, while welcome, aren't earth-shattering by any means, and it's a wonder that Google has waited until now to drag Drive, along with the rest of Google Workspace, into the current century.