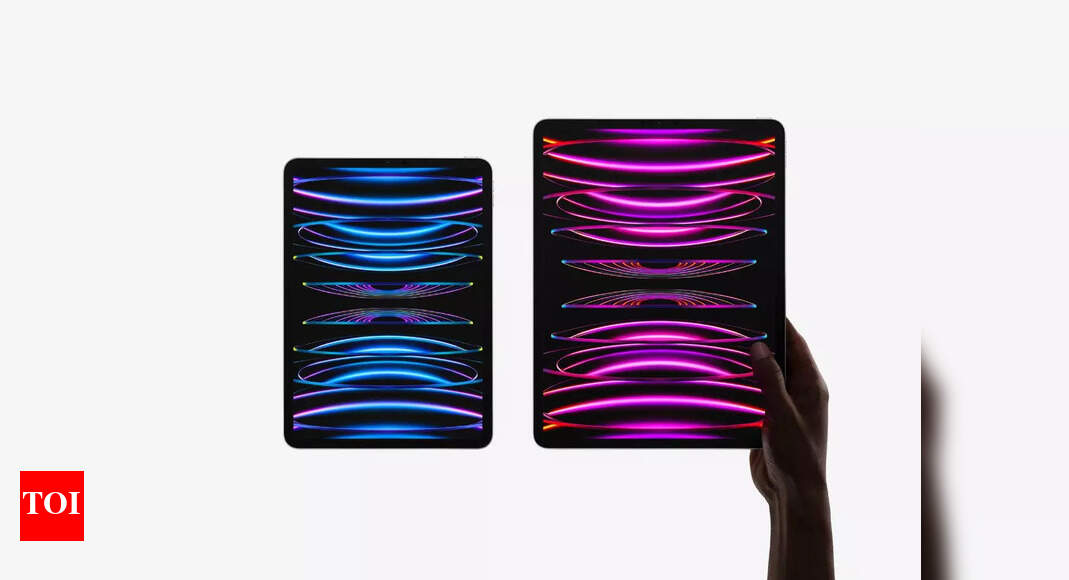 Apple is expected to launch its next-gen iPad Pro lineup in 2024. The Cupertino-based tech giant has reportedly partnered with display makers Samsung and LG to supply OLED panels for the upcoming tablets. According to a report by Business Korea, Apple has already placed orders for developing OLED panels from the two display companies. The report also mentions that Apple might not be considering Chinese display maker BOE for the OLED panels. Another report suggests that the company is yet to finalise the order volume of OLED displays for the upcoming iPad Pro models. However, it is expected to divide the order equally between the two Korean suppliers.
Apple iPad Pro 2024: What to expect
Display industry analyst Ross Young has earlier claimed that Apple is developing 11-inch and 13-inch iPad Pro models with OLED panels that are likely to debut in the first quarter of 2024. Previous reports suggest that the iPad Pro models with OLED panels are expected to arrive with slimmer bezels and might not change the overall size of the device.
Currently, Apple sells two different models of ‌iPad Pro‌. The bigger 12.9-inch iPad Pro sports a mini-LED display, while the 11-inch model comes with an LCD panel. The iPad Pro models that are expected to debut in 2024 may resort to feature parity between the two ‌iPad Pro‌ models.
Apple MacBook 2024: What to expect
Apple is also planning to launch new MacBook models with OLED displays. However, the launch timing of the upcoming MacBook models is still unknown. The report claims that 14-inch and 16-inch MacBook Pro models with OLED displays are expected to arrive by 2026. Meanwhile, Bloomberg's Mark Gurman suggested that Apple may launch a new MacBook Pro with an OLED display in 2025. This model is also likely to be the first Mac to come with a touchscreen.
Apart from this, Young also claimed is Apple is developing a 13-inch MacBook Air with an OLED display which is also expected to launch in 2024. This MacBook Air model may debut along with the OLED iPad Pro models. Moreover, analyst Ming-Chi Kuo has also claimed that the first MacBook with an OLED display may launch in 2024.